About Design Pickle
Design Pickle is a one-stop solution for your graphic design needs. It's the world's leading creative services company with over 2,200+ clients across the globe and 200+ staff working 24×7 to make clients happy.
Design Pickle provides a wide range of graphic design services like infographics, promos, digital media, and print media. It is very easy, simple and affordable to get graphic design work from Design Pickle. The entire team is spread across the globe and all your design requirements will be fulfilled with full dedication and support.
Design Pickle is a cloud-based company that offers unlimited, ego-free, and flat-rate graphic design services targeting mainly small-scale enterprises and solo entrepreneurs. Since its launch in January 2015, Design Pickle focuses on supporting individuals and businesses take full advantage of creativity to advance their products or services through quick solutions for typical graphic design needs. The entirely virtual services are highly personalized and tailored to suit those lacking the know-how or time to spend on coming up with various designs to accompany their work.
The company provides a more convenient way to access affordable graphics and content that inspires, informs, entertains, and ultimately advances an objective for more value. Design Pickle's world-class services handle everything from digital ads, banners, infographics, social media posts flyers, blog post graphics to presentations and promotional items among other things. So you can basically think of this as graphic designers outsourcing platform.
For whom is Design Pickle?
Nowadays graphic design has become quite crucial for individuals and SME's seeking pieces of artwork to help showcase or highlight their products and services. Talk about producing catchy presentations, marketing materials, digital advertising brochures, website graphics and more, there is an endless list of items businesses need or can gain from quality graphic design services. Even so, given the intricate and time-consuming nature of the creative process, affording a reliable graphic designer who will deliver quality work consistently is a challenge. This is especially real for sole proprietorships and small to medium size companies.
In most cases, bigger establishments have the internal capacity to fulfill all their graphic design needs while the former lack in-house skill-set or adequate resources to hire required professionals. To get around the puzzle, businesses are increasingly choosing to outsource. Currently, there are a number of alternative providers to this end. However, going by reliability and cost none seems to offer the perfect balance than Design Pickle.
Graphic Design is something every company or individual needs for their various needs like marketing, client presentations, blogs, prints or any activity which demands design. If a company wants to make a presentation in the form of infographic then they need a professional designer to do it. Similarly, someone is planning for a creative invitation then they need a designer.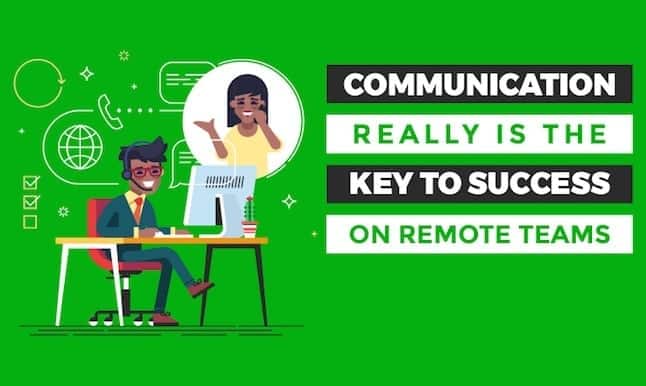 In the current world with design prevailing everywhere there is a need for graphic design services like logo, invitations, posters, infographics, ad banners, brochures, flyers and much more. The big question is who will do this, how will be the quality and can we afford them?
Design Pickle is the answer to this question. The company based out of Arizona is founder by Russ Perry with a vision of changing lives of many which includes designers, individuals, and companies. The motto of the company is to deliver 100% risk-free graphic design services.
While Design Pickle offers customized services, it is worth noting it may not suit the needs of everyone. Of course on the surface, it seems a good fit for all with graphic design needs but it does have limits. To begin with, in as much as it appears to be, it is not exactly the same as hiring a full-time in-house designer. Secondly, although the service caters for a wide variety of needs, there is a ceiling to the coverage. For instance, Design Pickle does not handle original logos, complex illustrations, branding video, motion graphics, original infographics, Photoshop art or complex photo manipulation, fillable or interactive PDF document, Large InDesign projects or copy-heavy layout projects of eight or more pages, magazine layouts, 3D / CAD, HTML / CSS / UI / UX mobile or app design Programming/coding.
Nonetheless, whether you are in marketing, retail, service or production it remains a good alternative if you need a reliable and affordable on-demand UX Designer that will serve your needs ego-free. Moreover, if you need a little support due to time constraints, Design Pickle is a fantastic way to free up your time and focus on other aspects of your business while still getting all the relevant graphics to accompany your work.
Design Pickle Benefits:
No need to hire an in-house designer for a small time requirement
Get your designs from more than 200+ professional designers
Just pay once and get as much you want
Full-time support from friendly designers
Get personal designer on demand
Real-time collaboration with your designer
Revisions and requests anytime, unlimited
You own your designs
Get daily updates and output
Get source files in the chosen format
How does it work?
Design Pickle has changed how people can have access to quality design services. Its unique approach eliminates the need to hire permanent in-house designers who are often too expensive. Simply put, it connects those in need of various graphic design services with the right talent for the job at a much more affordable rate. Businesses can essentially have a designer on their team (though remotely) delivering graphics on a need basis.
Ideally, users submit design requests which are then assigned to a designer who works on them in liaison with the client. When the work is completed, the files are sent back in your preferred format for approval. At this point, one can always ask for changes (if not satisfied) which are implemented to perfection.
Design Pickle Features
Great onboarding experience
Getting started with Design Pickle is no mountain to climb. The onboarding system is simple and is complete with video training that makes new users understand how everything works. You have to watch the short videos because it is the only way to familiarize with how to submit, edit, the acceptable scope of designs, and how best to take advantage of your subscription. Usually, the onboarding process can take a maximum of two business days. After that, you are allocated a designer based on your needs and you can start placing request right away.
Access to your own dedicated designer
While you can always hire a graphic designer directly, Design Pickle makes it much more convenient and affordable particularly for small to medium scale businesses and individuals. We all know finding professionals who can deliver quality work takes time, effort, and in most cases costs a fortune. Besides, keeping the same consistency can make a huge difference over time. It is for these reasons that clients are paired with dedicated graphic designers who are not only qualified but are reliable enough to match the requirements of your brand. Ordinarily all requests by a user handled by the same friendly and consistent designer who brings every expectation to life. In the end, you can feel like you've hired your owned designer but at a fraction of the usual cost.
Unlimited design requests and revisions
With Design Pickle there is no limit to the number of requests you can make from your account. Whether you are working on different projects with varying needs, the designer assigned to you will always work on all acceptable requests as they are submitted. Design Pickle also acknowledges that the creative work can be a little tricky and sometimes it takes more than one touch to get it right. It means if you are not contented with the results that come back, you can ask for further revisions as much as you want. Unlimited edits also apply if you forget to include some details when making the initial request. Regardless of your needs as an individual or company, you can get all the materials you need to advance your objectives.
Easily submit and manage design requests
The platform provides hassle-free ways for users to ask for necessary graphics with alternatives that fit different users. First, you can make requests via email and there is a readily available template that makes it even easier to describe what you want. You only need to fill out each section stating exactly what you require, the style, format, branding and so on and your designer will work it out. You can also give a sketch of what you need, add links for similar graphic design work including personal images or take a picture and send it to give hints of what you want. Apart from the email below are other ways you can submit requests:-
Jar is Design Pickle's customized app that allows users to place requests and communicate with their assigned designer. If you do not want to work with email, the app comes as an ideal alternative that will ensure you leave no detail out in every request sent. Jar also retains past requests so you can always browse through them in future. And thanks to its integration with Unsplash and Getty images (for an extra $25 a month) it gives direct access to stock photos in the databases with ease. Having access to high-quality images can be of great benefit for individuals or businesses that require lots of high-quality images on regular basis.
This provides another flexible way of interacting and sharing data across applications consequently leading to a better workflow. With the API users do not have to sign in to the app to use Design Pickle. Instead, you only need to plug it to other applications you are already using for added flexibility in submitting requests. Although the API will allow new placing of new requests, updating, deleting previous submissions, it is particularly handy for individuals with bulk requests. The API uses Zapier so you do not need any in-depth programming knowledge to take advantage of it.
Daily output with quick turnaround
Although the turnaround varies slightly depending on the subscription plan, you will be amazed at how quickly the work gets done on average. The graphic designers work like a typical production line on every business day. This, however, does not mean that you will get results almost instantly. Considering users are allowed unlimited requests and revisions- the complexity, clarity, and how actionable your submissions are not to mention the number of pending active requests will significantly determine how quickly output is delivered. Some tasks will be done much faster than others depending on the situation but you can always expect a number completed within the day. You will also love the fact that you can prioritize your designs based on how urgent you want them done. Overall, Design Pickle can help you save crucial minutes and plan ahead all your graphic design needs without spending a cent more.
Own all the designs
As a Design Pickle user, you will have 100% ownership of all that is produced from your requests. You will be supplied with the source files for every task. For instance, for every completed project you will receive an editable Adobe file plus other formats such as JPG, PNG, and PDF. And given that all outputs are original businesses have no limit to what they can do with the designs hence can maximize productivity using graphics as much as possible.
Flexible Subscription
Unlike other design applications which tie users to a fixed contract for the given billing period, Design Pickle is all flexible. Regardless of requests submitted, you pay the same rate each month (the more the submissions the better) and can cancel anytime and you won't be charged because there is no onboarding or cancellation fee. Similarly, you will not be charged for revisions. And if you need to take a little break without losing your files, you can keep your account on hold at $14.99 per month. When an account is on hold you can still access your past designs.
And there is more, each account is allowed 14-day trial with a 100% money back guarantee. If you are not amused by the services you can opt out and get all your money back.
Support
Design Pickle is determined to build a lasting and exceptional working relationship with its customers. Besides allocating a graphic designer, they also assign a dedicated customer success team member to every account. So in case you have any further concerns, they can be handled accordingly.
Pros:
It saves users valuable time and mental effort so they can concentrate on other aspects of growing their business
Design Pickle allows businesses to combine in-house content and external ideas for better results
Offers better value with unlimited requests and revisions so you can easily maximize on creativity to advance your business
Its real-time communication and quick turnaround speeds up workflow and enhances productivity
Flat-rate pricing comes as a better bargain for those unable to hire personal designers
The output is quite professional hence can assist businesses to scale up their products or services through better appeal and presentation to clients
You don't need to be an expert in graphic design to receive high-quality designs hassle-free so even startups can benefit
Cons:
The service is no one cut for all-although it has a lot to offer, the scope of design is limited
May not be ideal for extremely urgent complex or large requirements especially if your queue is always loaded
Not ideal for those who require a few designs per month
Design Pickle Pricing
Design Pickle offers two different plans at flat-rate monthly costs.
Standard (next-day) plan
Gives access to your personal designer for your everyday design needs
$370 per month per user
14-day no-risk money back guarantee
Unlimited requests, revisions, and brands
Dedicated professional designer
Free Stock photos (via Unsplash)
No contract
Dedicated account executive
Zapier Integration
Pro (same-day) plan
Faster designs and real-time collaboration
$995 per month per user
All the features in standard plus
API access
Same day delivery
Premium Getty images and Stock photos
Faster turnaround and increased output
Real-time collaboration via Slack
Sounds pretty awesome right? why not try it for yourself.
Given the significance of quality design services for businesses today (thanks to the digital space), Design Pickle is a real game changer as far as creative productivity and effectiveness are concerned. Even if you are just starting out and do not rely much on the online space, it could still provide useful graphics that will create defining first impressions and ultimately better your returns.

Got more questions on pricing, terms, team etc you can read the frequently asked questions which give full-blown answers for rest of your queries.