All of us look for ways to quicken our process when it comes to delivering our solutions. Rapid prototyping and quick designing is almost the need of the hour, which is why we have clubbed together some of our favourite UI kits for which can be used for prototyping as well as designing (one can reuse the elements to add to their designs).
1. iOS 11 UI Kit
This UI Kit is huge and consists of meticulously crafter iOS 11 assets including most screens and majorly used interface elements, controls, icons and more. Designing an app for iOS? A ready-made kit right here to make your life easier.
Details of Kit
Software – Photoshop & Sketch
Pricing – $9 per month or $60 per year (a subscription to the website)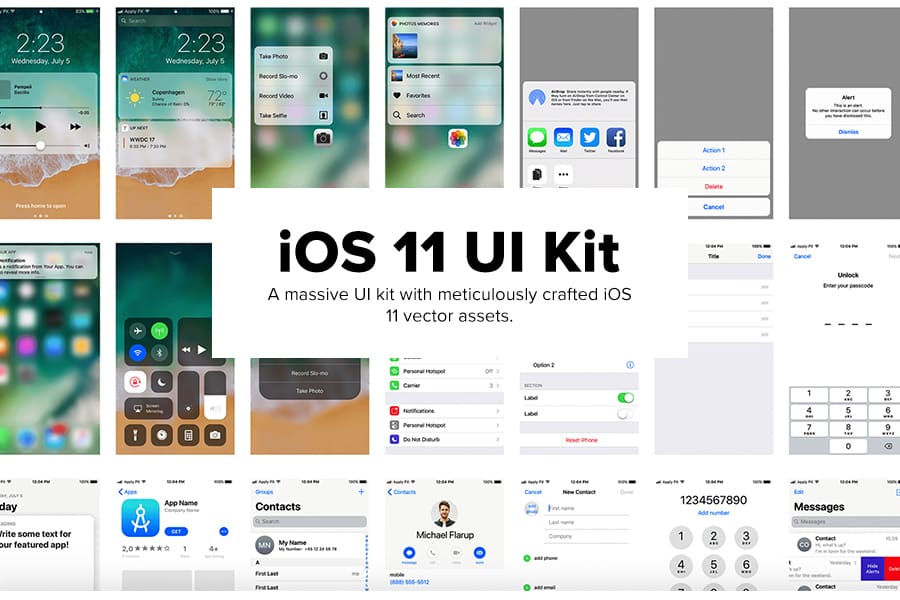 Download
2. Material Design Kit
The Material Design Kit is the ultimate library of UI elements, app templates, style guides, icons and more all combined into a high-quality source file. Every little thing you need for a quicker workflow and results when designing for Android. This website has a huge repository of resources including a page dedicated to rules and guidelines for design. They also have a free Android GUI Kit with a large number of elements including app screens and interface components which can be downloaded for Photoshop, Sketch, Adobe XD and Figma.
Details of Kit
Software – Photoshop & Sketch
Pricing – Material Design Kit – $99
iOS Design Kit – $99
Design Kits Bundle (Material Design + iOS) – $159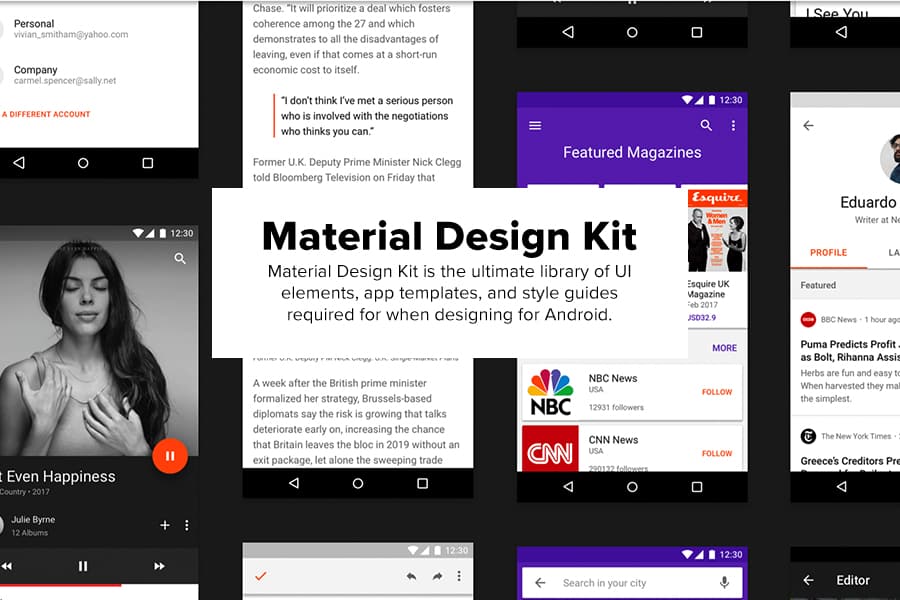 Download
3. Google Material Design UI Sketch Resource
This resource for Sketch consists of every individual component of Google's Material Design. With this resource, you get multiple layouts, light and dark symbols for status bars, bottom toolbars, buttons, cards, drop-down menus and lots more.
Details of Kit
Software – Sketch
Pricing – Free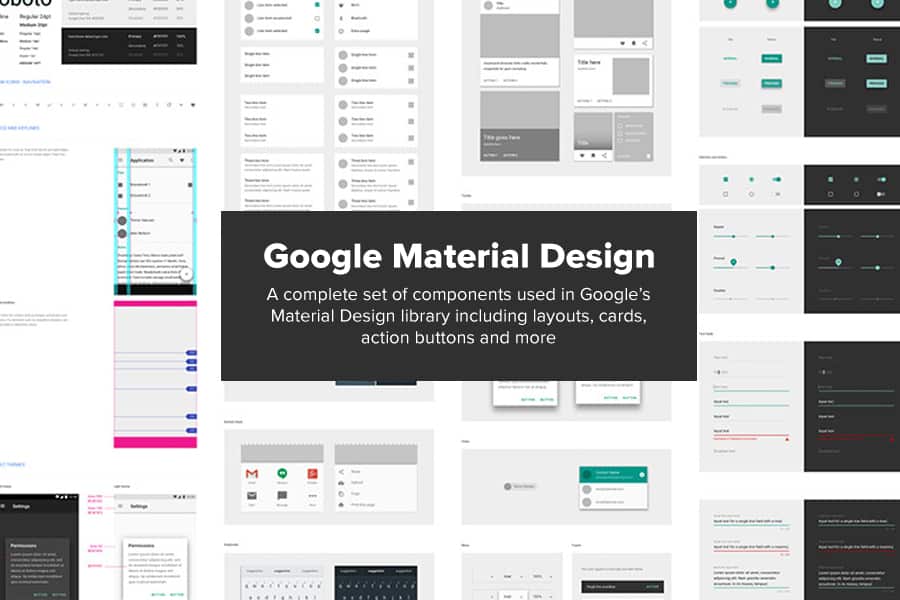 Download
4. iOS 11 iPhone UI kit
The design team at Facebook recently updated their iOS UI freebie with a new release. The iOS 11 UI Kit has a comprehensive set of files for the major software used by designers, thus making it easy for anyone to easily start the design of a new iPhone app.
Details of Kit
Software – Sketch, Photoshop, Origami, Framer
Pricing – Free
Download
5. Apple Watch UI Design Kit
An extensive high fidelity Apple Watch User Interface Design kit with over 30 handcrafted elements available for multiple software.
Details of Kit
Software – Photoshop, Sketch, Illustrator
Pricing – Free
Download